Bold Talents Wanted
to Create Lasting Impacts
Working is easy. Creating an impact is another. We look beyond our work at Somia.
If you think differently and are committed to joining us to create meaningful impacts, come work with us!
Design Trainer (Somia Academy)
We are seeking a full-time Design Trainer to join us. You are an expert in this subject domain (Experience Design and Innovation) and are passionate about elevating the design quality and standards by transferring your knowledge and experience to willing and motivated learners. In this role you are responsible for designing the learning experience, including course content as well as guiding students through this journey of learning and growing to be competent designers.
Working at Somia Academy is the perfect medium between creating and improving the learning experience to serve the learning needs of the community and to drive business impacts. We are looking for people who are hungry to learn, make a difference, and grow within our organization. You get to hone your teaching, interpersonal and leadership skills by working with an instructional team and classroom community.
If you're self-driven, compassionate, highly adaptive, keen to help others grow, this is the place for you.
Competencies
Creative Thinking, Problem Solving, Time Management, Written and Verbal Communications, Interpersonal Savviness, Value Real-world Learning
Please send your resume along with work samples/portfolio (<5MB) or a link to it to:
career@somiacx.com
As part of the Somia Academy team, you will:
Enjoy great exposure in design training in new industries/sectors.
Work closely with the consultants at Somia CX to deliver the training.
Have the chance to make a difference to the design training scene in Indonesia (and with our overseas clients)
Work with the team in Jakarta, Bali, and Singapore.
Be based in Jakarta.
Job Responsibilities
As a Design Trainer, you will contribute in making impactful learning environment:
Fully in charge of delivering the programs launched by Somia Academy
Trainer(s) will spend a few hours weekly to prepare the lessons and course material (we do have existing content for reference)
Work closely with co-instructors, Somia CX consultants and the administrator to deliver a great learning experience that suits the needs of the students.
Facilitate a dynamic, collaborative, and supportive classroom community that lasts well beyond the program.
Inspire students to persevere through and continue to apply the newly acquired skills to their work.
Challenge students to think strategically as they turn ideas into tangible design solutions.
Work closely with guest practitioners to provide students with meaningful information and feedback on their understanding and progress.
Provide mentorship and work with other mentors to help the alumni in navigating through their applications and/or career path.
Assist in finding and reaching out to existing and potential Hiring Partner companies for real project and employment opportunities
Candidate Requirements
2-3 years proven user experience design knowledge and application
Fluency in some or all of the following topics: the UX Design Thinking Process, User Research and Personas, Usability Testing, UX Analysis, Information Architecture, Interface Design, Wireframing, Prototyping, Analytics and Optimization, Mobile UX, and/or HTML/CSS.
Ability to translate the knowledge into communicating and teaching the concepts to beginners or those seeking to deepen their knowledge
Previous user experience design teaching experience, through a course, team training, etc.
Preferred but not required: Formal certificate in Training/ Learning/ Assessment (Please provide certificate if applicable)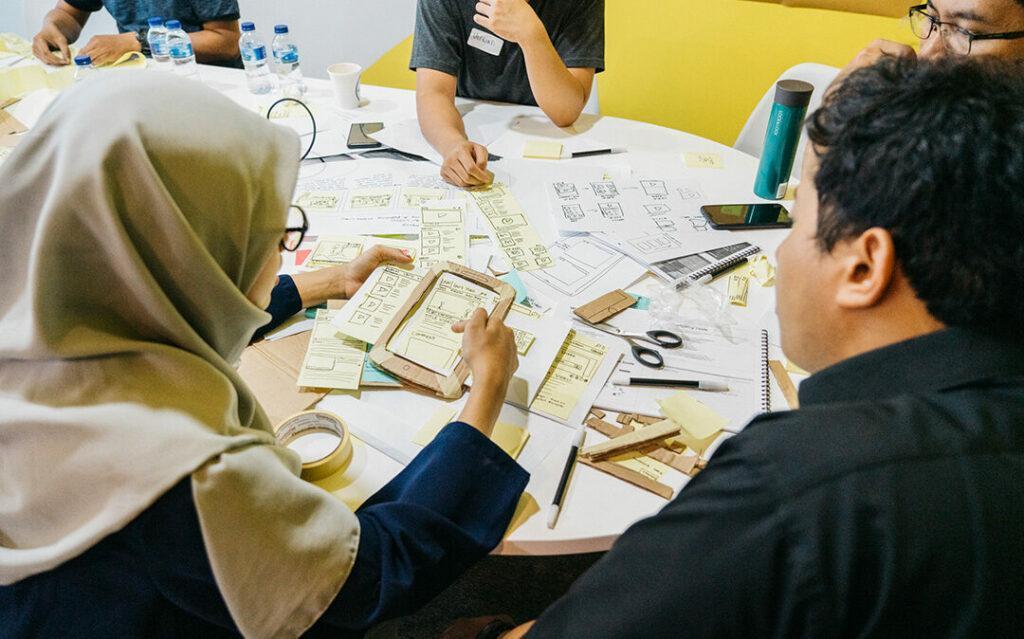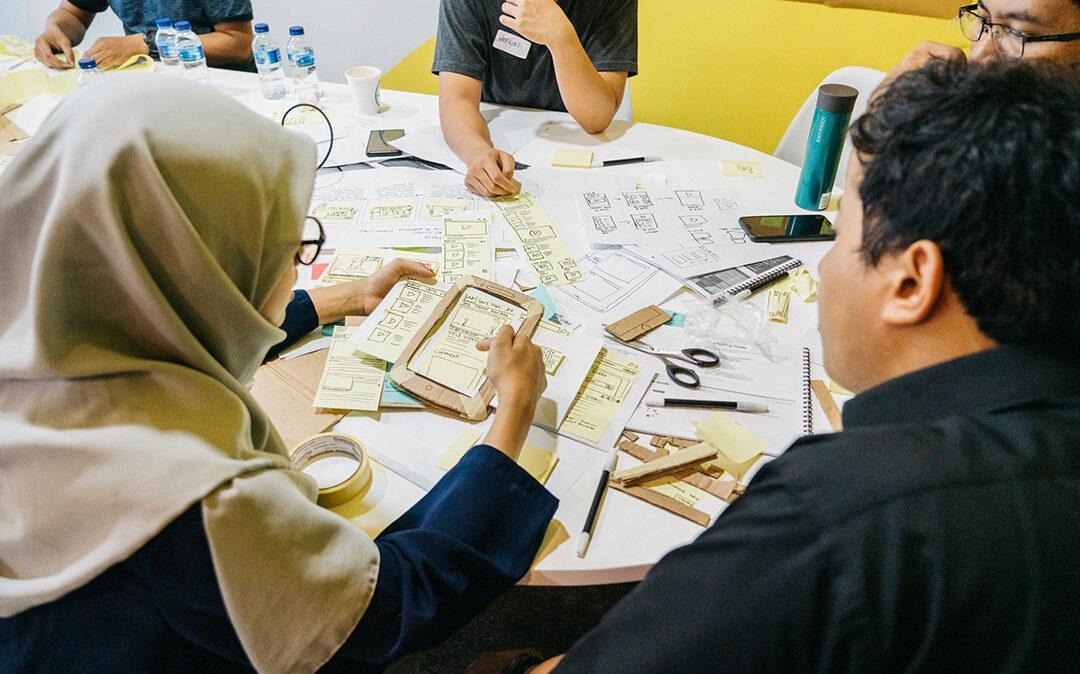 About Somia Academy
Somia Academy is wholly-owned by Somia Customer Experience (Somia CX). We started in 2014 when Somia CX received numerous in-house training requests and at that time, SA was started to cater to this specialized business stream. We started offering public programs because we saw the gap in design standards. We are committed to elevating the design qualities in Indonesia, which is an essential part of Somia CX's ethos.
Since Somia CX's establishment in 2012, we have trained and coached numerous companies in the design thinking process; embedding the process into clients' operation process. Some of our clients are Mandiri Bank, BCA, MayBank, Bukalapak and Detik.com.
Senior Interaction Designer
We are seeking a passionate Senior Interaction Designer to join our Jakarta studio, Indonesia. As a senior Interaction Designer, you will work with the team to consult clients on strategic and design projects, spanning across complex digital products, mobile applications, and a more holistic service design creation.
If you have remarkable design sense, and a passion for designing thoughtful interactive solutions, strong interest in research, you might be just whom we are looking for!
Please send your resume along with work samples (<5MB) or a link to your portfolio to career@somiacx.com
Work samples guide:
Focus on 3-4 projects that you think best showing your capability
Elaborate the challenge or problem you are trying to solve in the project
Explain about design decision taken in creating or developing the solution
As a Senior Interaction Designer, you will work with the team on strategic and design projects.
Lead interaction design projects, including managing client's expectation, planning the work with the team, and ensuring high quality and timely deliverables
Work closely with design researchers to plan and conduct user research (such as field ethnography, usability testing, co-creation), as part of the design process to ensure the design solutions are user friendly, enjoyable to use, and meaningful
Drive product design direction by doing preliminary or generative research like coming up with sacrificial concepts to be tested with potential users
Lead and participate in brainstorming and innovation workshops internally and with client
Come up with innovative experience strategy and solutions for customer touch points across the experience journey, may it be in a form of physical, digital, or service experiences
Define design directions, create a plan to deliver the solution, and deliver the solution to ensure it is implementable
Develop detail interaction design, such as sketches, wireframes, workflow, interaction style guide, and collaborate closely with creative and technical partners
Assist in (and at some point, conduct) training workshops, in proposal preparation and client presentations
Candidate Requirements
At least three years of experience in a fast-paced design studio, creative consultancy, or In-house design team
Strong interaction design portfolio, may it be online and offline. Strong ability to translate abstract concepts into tangible design deliverables.
Have a strong interest in research process, able to or have experience in conduct concept testing & usability testing will be a plus
Have a user-centered perspective. Passionate about customer experience and willing to go the extra mile to deliver the best for the users
Have experience in creating, implementing, & maintaining Design Systems
Have the knowledge and experience with working with development teams to understand the backend process and how best to create an effective assets database for implementation.
Embrace ambiguity, iterative approach towards design, and learn from failures
Hands-on, passion to prototype and iterate to find the best solutions. Talk less, do more.
Meticulous, thorough, and pay attention to crucial details
Team player, have the want to make others successful
Have strong self initiatives, able to work independently, and take ownership for the work.
Flexible and open to design input and feedback
Eager to explore new things and have natural curiosity. Stay up to date with latest design and technology trends
Speak and write good Indonesian and English