Designing Sarinah Digital Retail Experience
Project Duration
3 months
Project Location
Indonesia
Project Duration
3 months
Project Location
Indonesia
Sarinah is the first historical retail store in Indonesia and used to be an icon for older generations. To stay relevant in the present, Sarinah did a total transformation from its building to branding to attract more customers, especially the younger generation. One of the strategies is to develop mobile apps as part of digital brand activation and transform customer experience into a loyalty program.
As part of the brand activation channel, Sarinah app needs to have strong branding and visual design representation. Combining a modernized 'Ambatik' icon, we managed to present the Sarinah app in a unique way that caters to its new brand direction without leaving the noble values of Indonesia. The new Sarinah App has led to the first phase of integrated Loyalty Program, promoting Indonesian SMEs as part of their mission.
The goal is to find balance and harmony in different visual preferences according to multiple generations. Most of our explorations have involved an editorial design approach without forgetting the UIUX rules. We're responding to these challenges by conducting several Usability Testing with 3 different target groups (Gen X, Millennials, and Gen Z) to understand all their aspirations, then conversing with our key stakeholders to understand the business directions and company visions.
We also come upon the new branding, architectural, and interior elements to understand the new Sarinah transformation. Connecting and re-learning the importance of Sarinah from the experts has helped us to create a digital experience that feels cohesive with prideful Indonesian elements.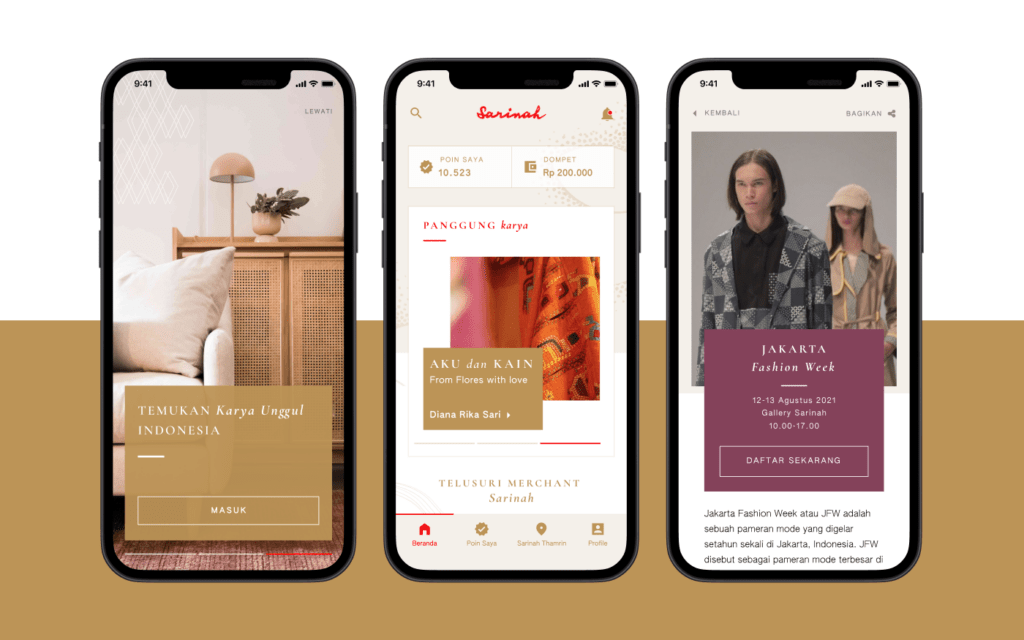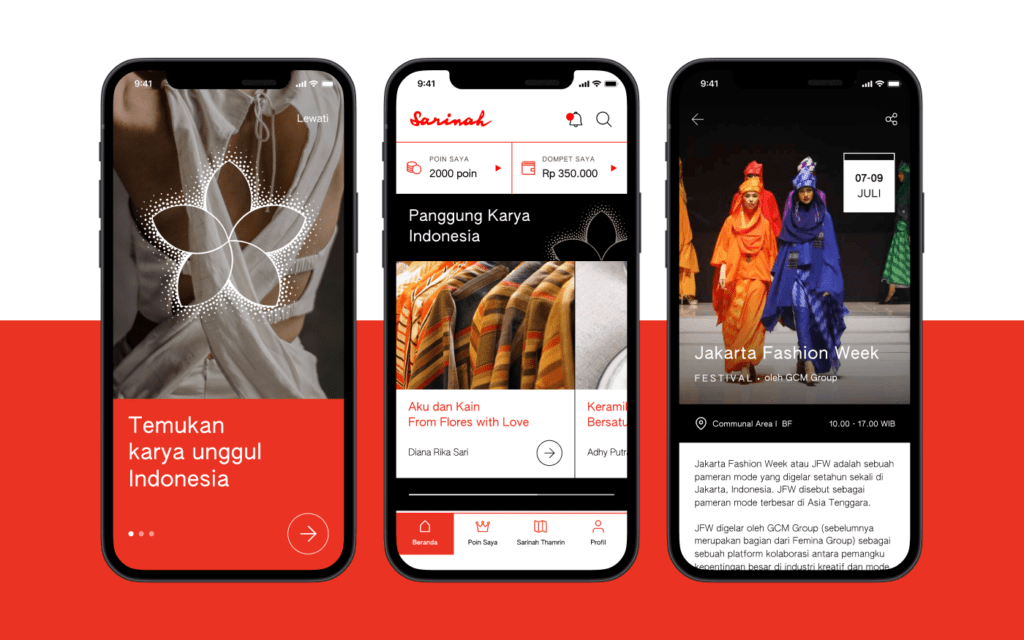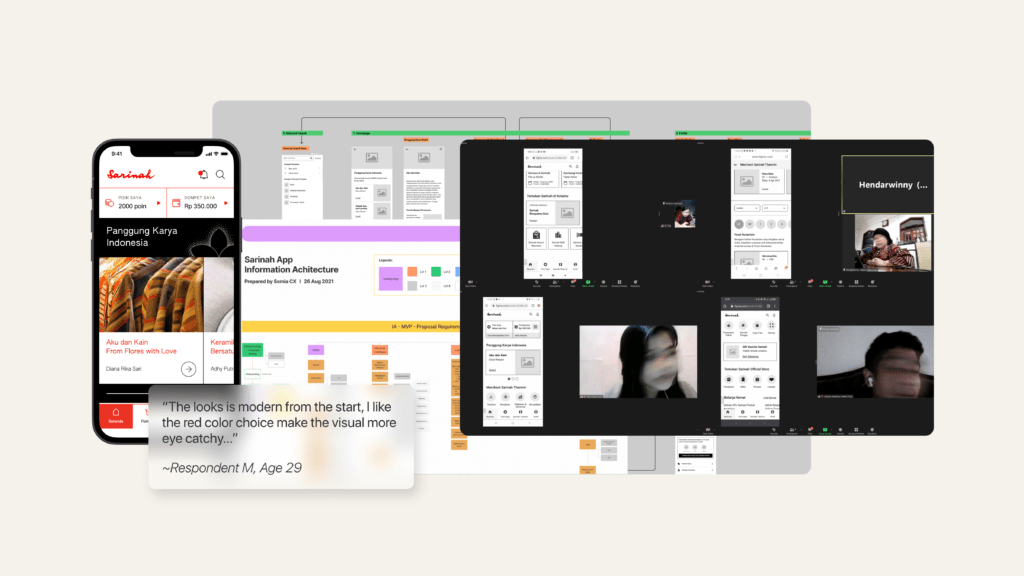 Our Interaction Design Proces
Visual Direction Exploration
We start exploring two distinct and extreme visual directions, mainly focusing on how editorial design looks to get premium and modern feelings. Visualize Sarinah as a feminine and elegant figure based on its background story or embrace its new and hype culture.
Stimuli Creation
We connected those explorations to a group of both suitable and opposite keywords in the form of emotional cards. We also prepared the complete wire-flow design of the app features based on scenarios.
User Testing
The aim is to align different preferences and aspirations between 3 generations towards current vs new Sarinah. Within our stimuli, we have managed to get early feedback, validate our assumptions, and clearly understand the gaps between its vision and users desire.
Design Assets
From both customers' and stakeholders' insights, we adjusted the two distinct visual directions to represent Sarinah's branding keywords. We came up with new iconography and "Ambatik" illustrations for modern ethnic representation of Indonesia that also resonates with its culture and story of Sarinah.
Design Handover
Not to forget, while we design the app, we ensure every component follows the atomic design principle. The intention is to have reusable components, to be easily implemented and expanded into other digital channels and their next business phases.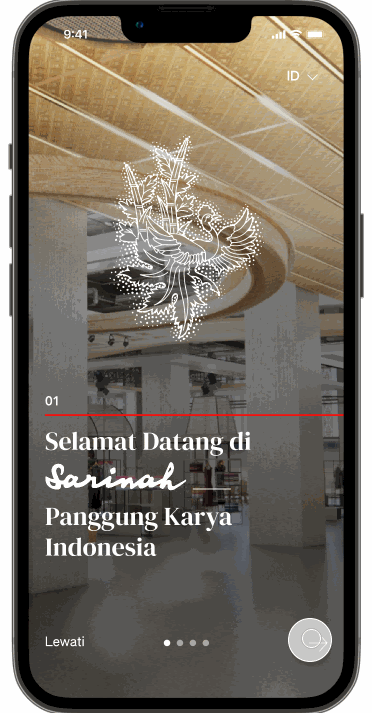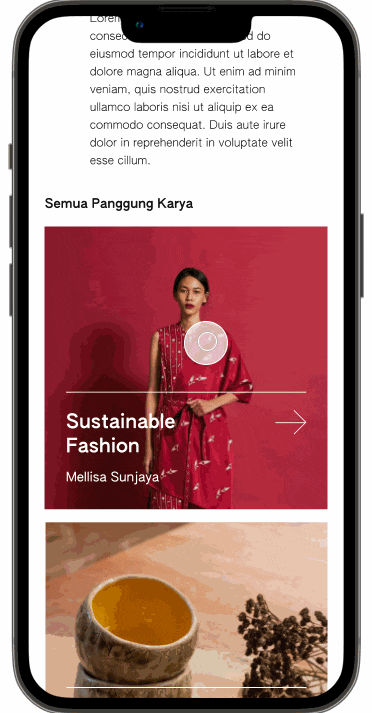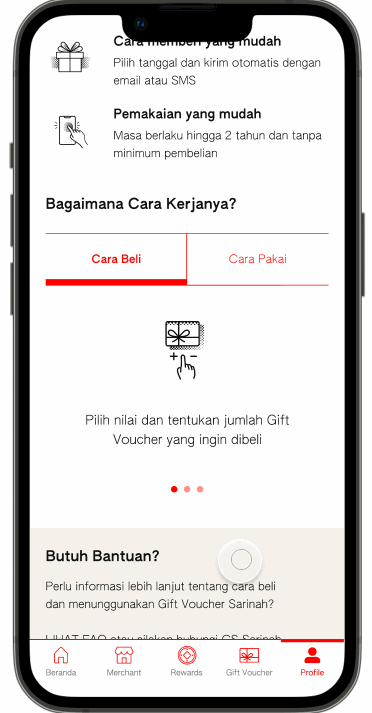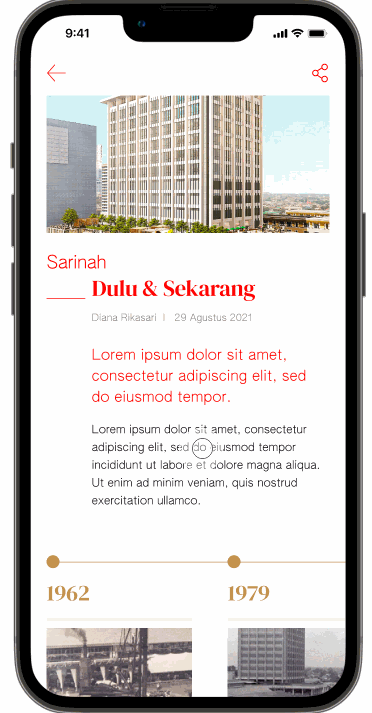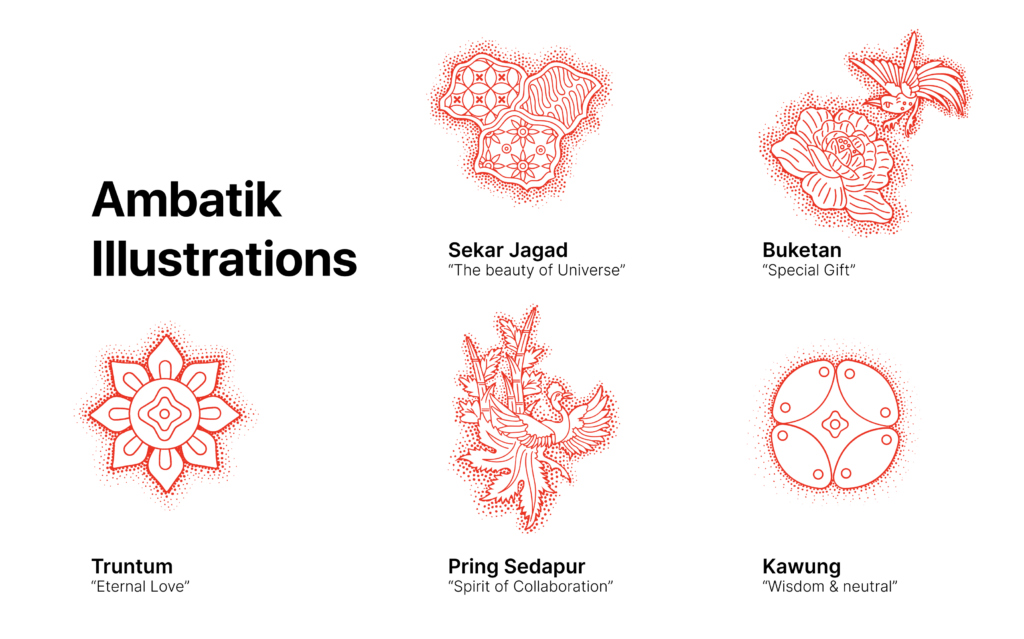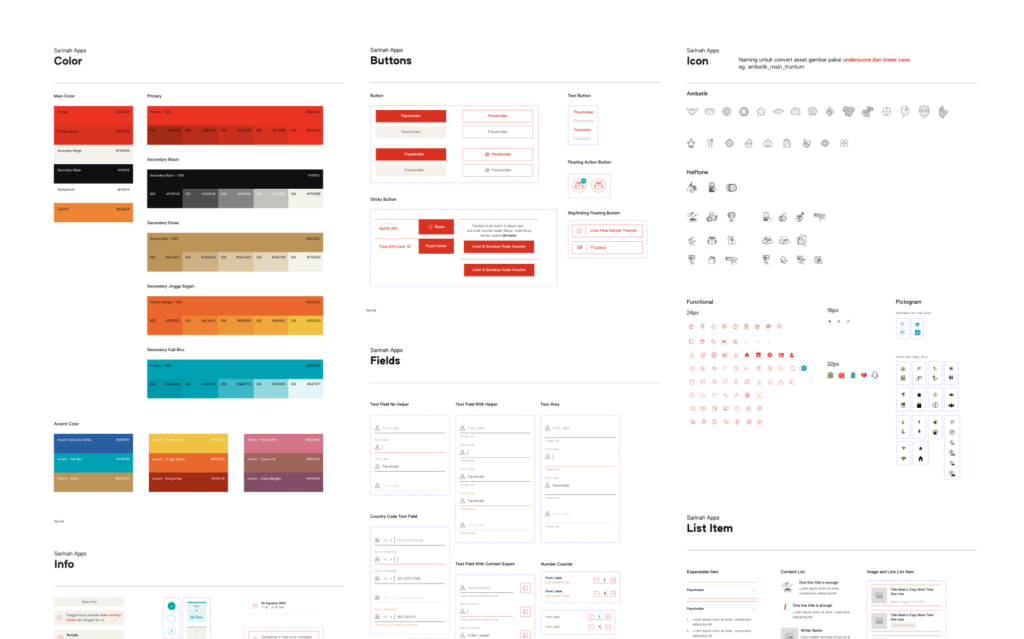 We built modular and strong uniformity of Sarinah App visual elements to other mediums such as digital and physical gift voucher design. Our final visual directions came with an adventurous and rebellious feeling that resonates with the youngsters while maintaining the preserve, premium, and elegant looks to stay connected with the older generations.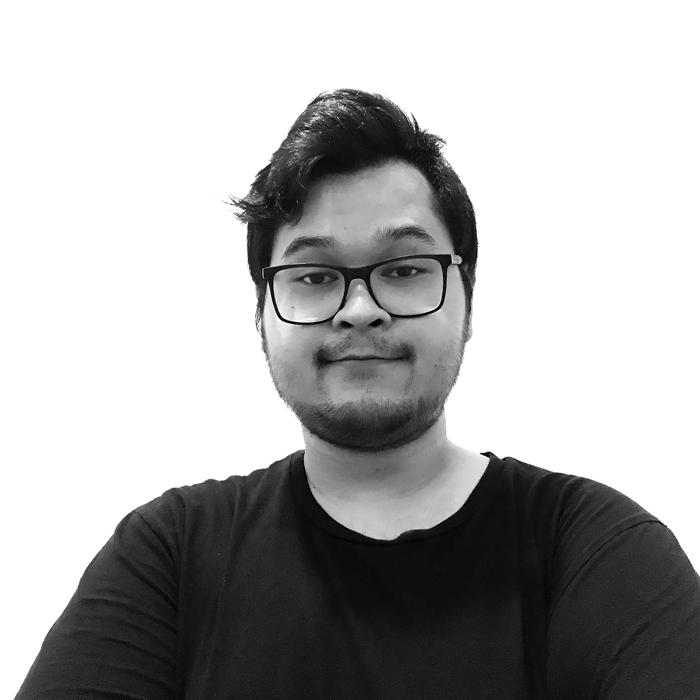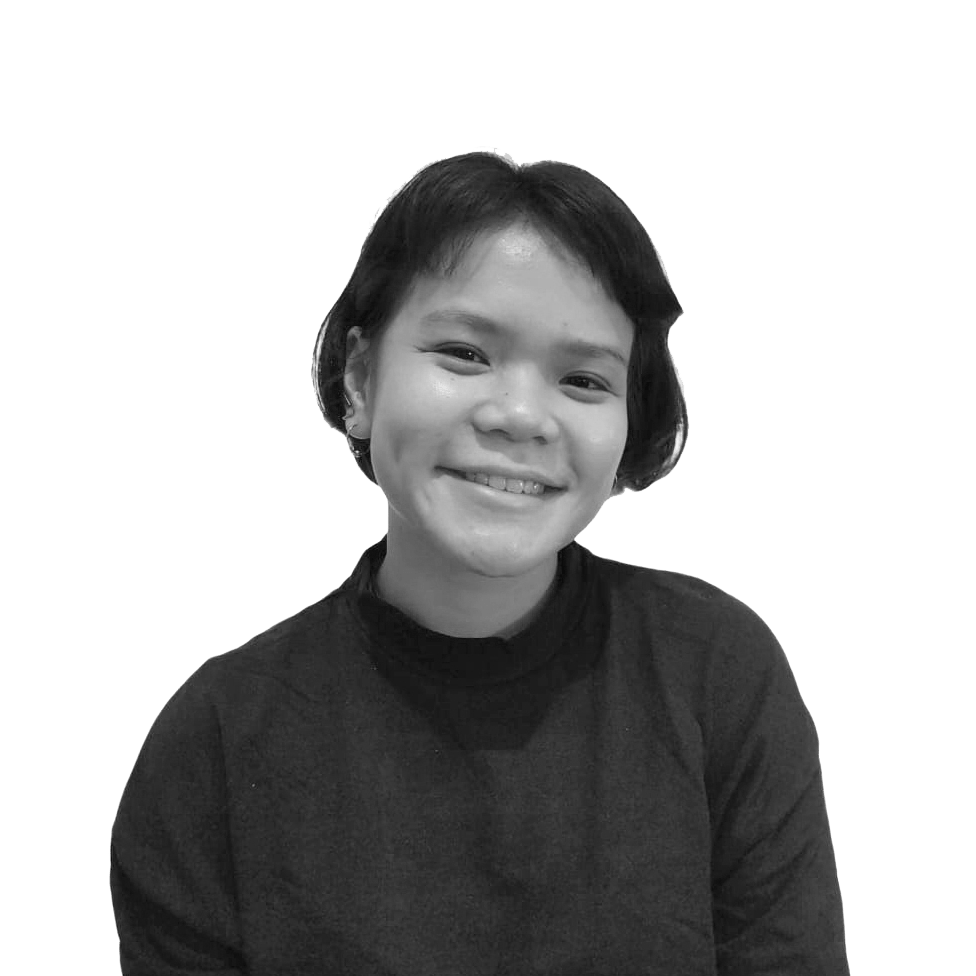 Catharina Krisanti
Interaction Designer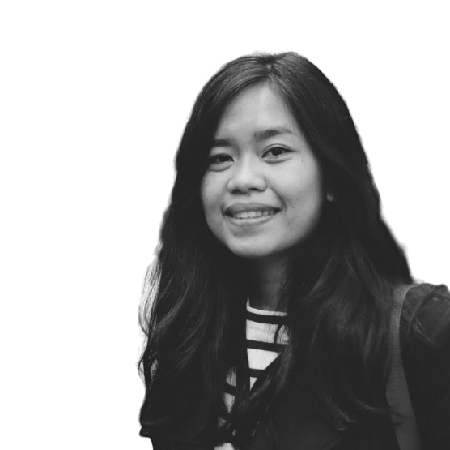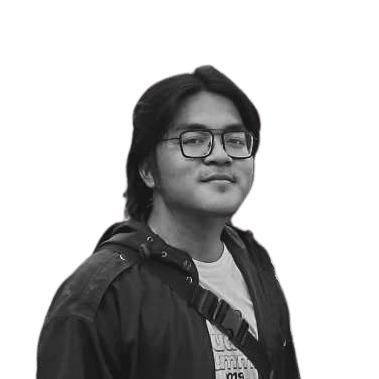 Gilang Nur'Aidi
Interaction Designer
See more our similar works
Looking for ways to transforming your business?
Get in touch with us!