Innovating the Renal Care Service Space in Indonesia
Client
Multinational Healthcare Company
Project Duration
5 months
Project Location
Indonesia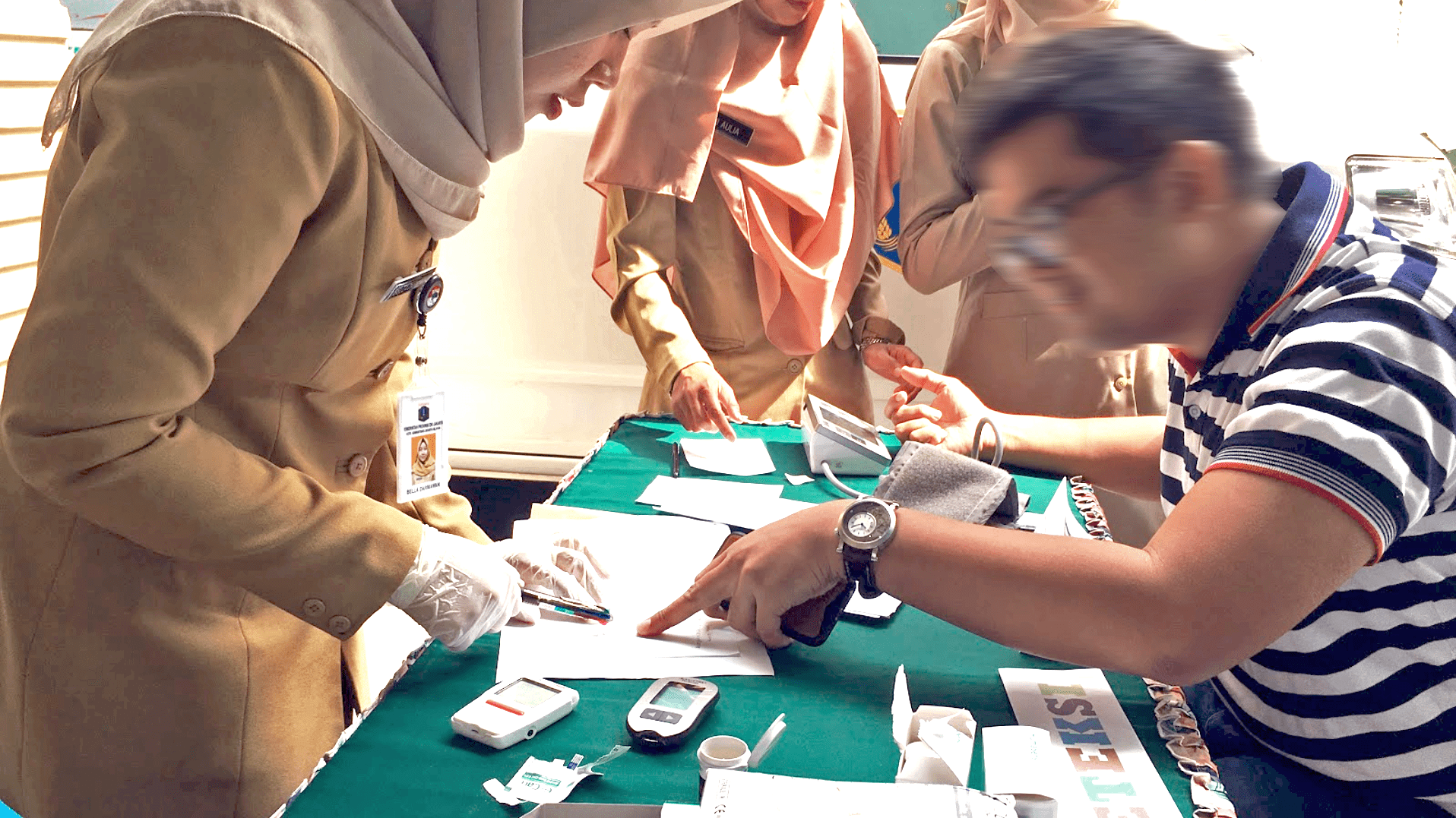 Client
Multinational Healthcare Company
Project Duration
5 months
Project Location
Indonesia
Renal care comprises treating patients with chronic kidney disease. At a severe level, patients will have to do dialysis treatment 2-3 times a week with each treatment lasting around 5 hours. Renal care treatment is still a big challenge in Indonesia. Nephrologists (Doctors specialized in kidney diseases) availability are limited and they are distributed unequally across Indonesia, high cost of treatment (equipment and medication), high number of patients and the inefficiency in accessing the treatment itself adds the complexities of the renal care service space. These make the patient's experience often being overlooked. A multinational healthcare company reached out to Somia to do service innovation in the renal care service space.
Within 5 months, we identified the needs and challenges both from the patient's side and the healthcare providers and used those to ideate and do service prototyping. In the end, our client was able to have a service concept and its roadmap for them to develop further.
We used human-centered design as our core approach while also combining Service Design and Business Design methodology. Firstly, we uncovered the landscape of renal care service in Indonesia. This includes mapping and interviewing the stakeholders in the ecosystem: the patients, caretakers, doctors, nurses and hospital management.
In addition, we also looked at secondary data to enrich our findings. After that we synthesized our findings onto insights and used it to ideate on service concepts, including value proposition model and business model. We then tested those concepts to the stakeholders to get their feedback and iterate the service concepts. Finally, we did service prototyping of the concepts to refine and develop the final model of the service concepts.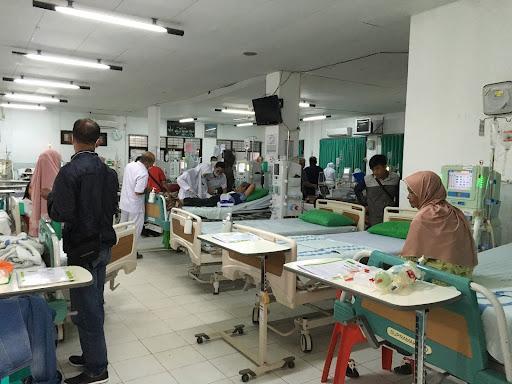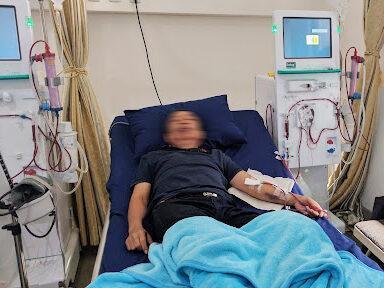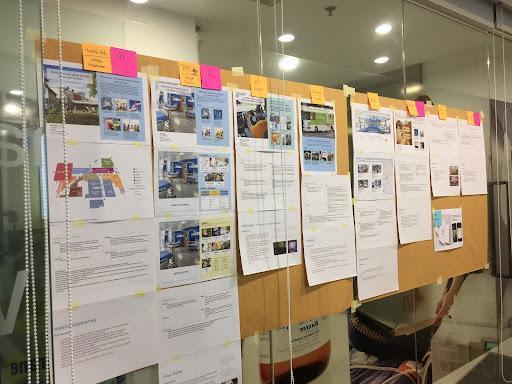 Discovery
We observed and interviewed 9 patients, 6 caretakers and 8 health care providers in 3 cities in Indonesia to uncover their journey, needs and expectations. At this early stage, we already brought a few stimuli to spark conversation and get their initial feedback regarding the idea or preferences.
Ideation & concept testing
From the insights and feedback we got from the discovery phase, we ideated on strategic business models and service concepts. Afterwards, we asked 10 patients, 5 healthcare providers and 3 entrepreneurs about our concepts to get their feedback.
Concept refinement & service prototyping
At this stage, we refined the concepts based on the feedback and ran service prototyping and experiments to further test the concepts in real-world situations. We also did several service safaris to Puskesmas (Indonesian community health clinic), clinics and labs to get a better context of how they run a health care service.
Finalized service concepts
Learnings from the service prototyping and service safari were used to further finalized the concepts, including the prioritized business model recommendation, entities to be approached for collaboration, service flow and high level internal resources and requirements.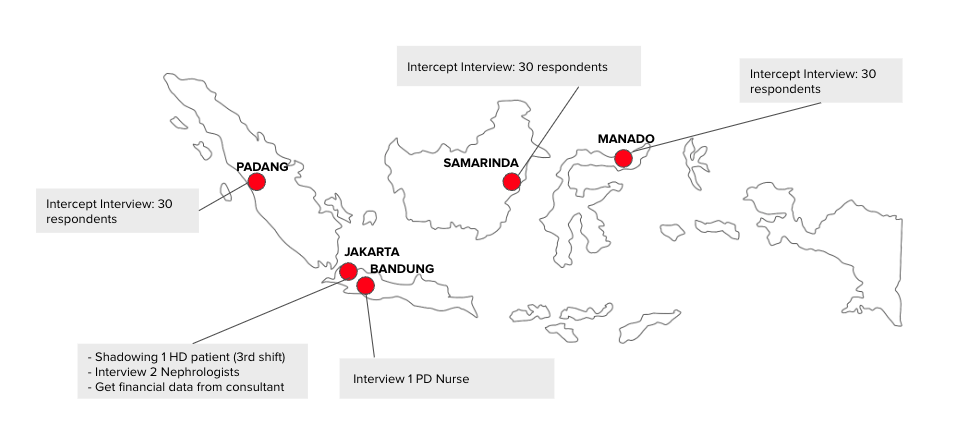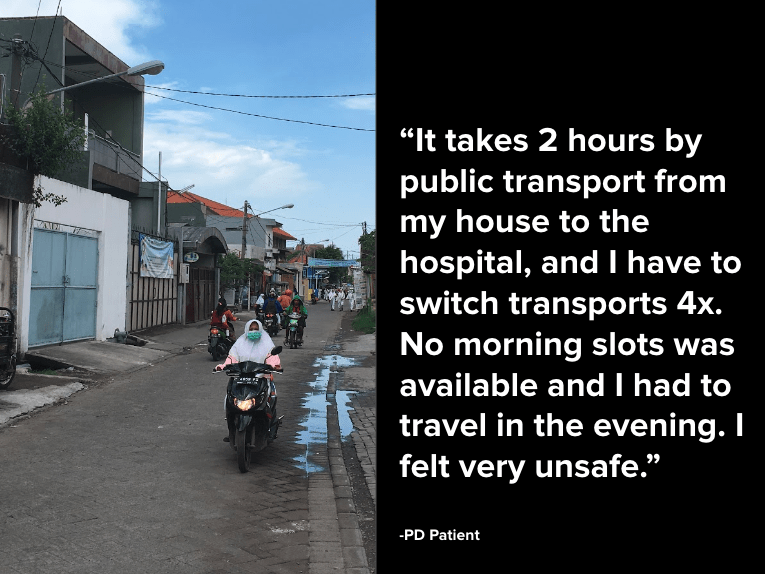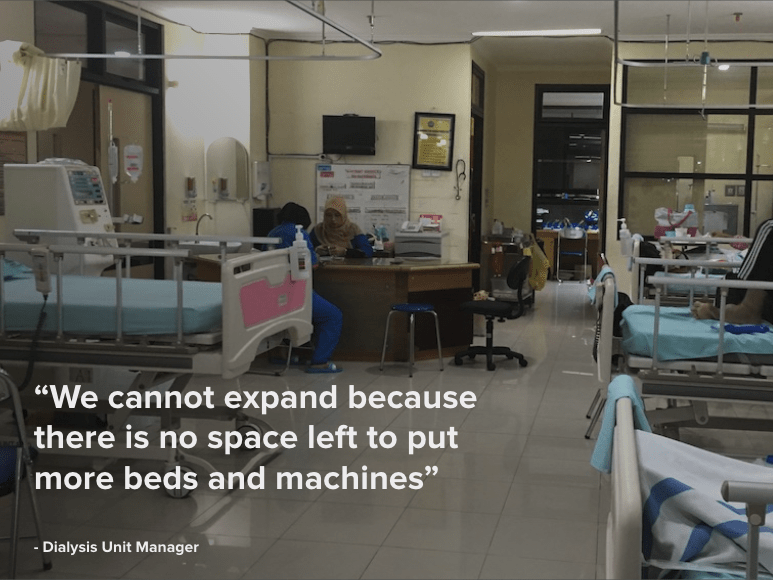 Some key insights we have discovered:
Knowledge about renal care is still limited. Most patients who get dialysis treatment do not realize they have a kidney disease until it is already too late, thus they directly need to receive an intensive treatment.
Accessing the renal care is a daunting task. As an example, some patients who use BPJS (Indonesian universal healthcare) had to wait for months to secure a bed in a hospital to get their regular treatment.
Patients are not comfortable and could not rest well during treatment due to the blaring hospital lights, loud noises from dialysis machines and human traffic.
Due to cost savings, some hospitals reuse dialyzers (a tube used in dialysis treatment) more than the recommended number of times, which affect the quality of the treatment.
Before the study, the clients were unable to navigate themselves within the complex renal care ecosystem in Indonesia and did not have a tangible direction of what kind of service innovation that they could offer in Indonesia. After going through the whole process in this study – through learnings from our insights and service concept development – the client has a much better understanding about the needs of patients and healthcare providers. As a result, the finalized service concepts gave a firm base for the client to further develop the services in order to innovate the renal care space in Indonesia.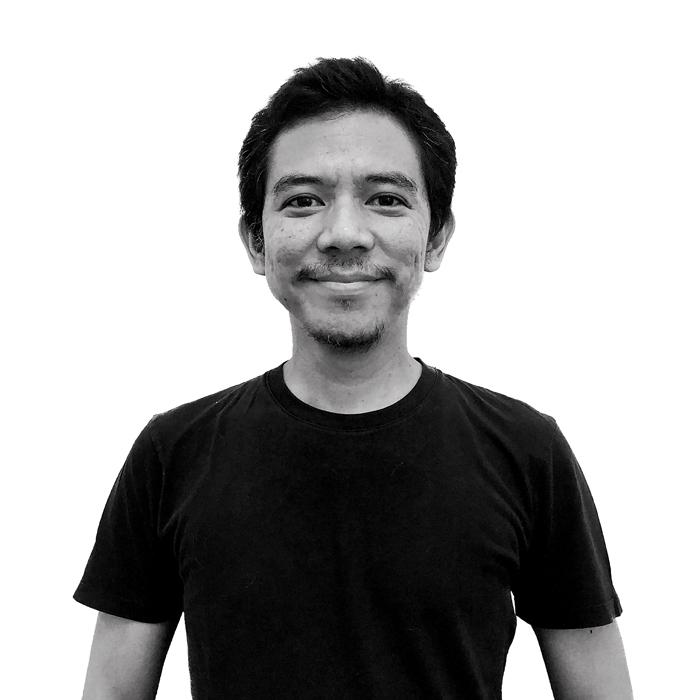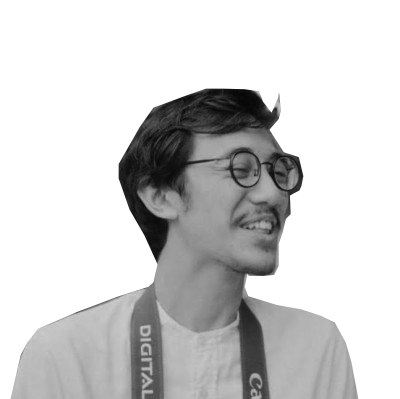 Akhmad Reiza
User Researcher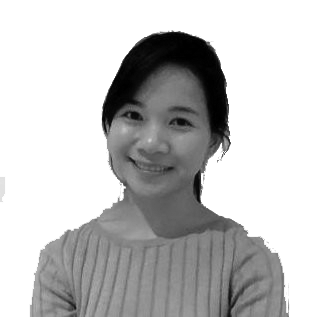 Chrisanty Rebecca Surya
User Researcher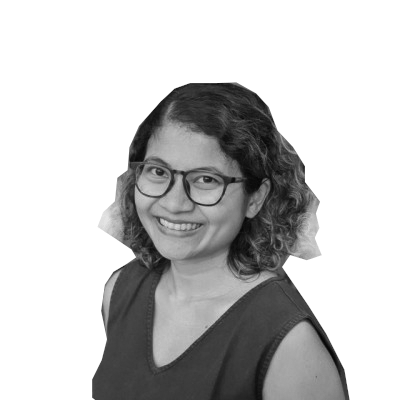 Larissa Rena
User Researcher
Soma Wiraga Saniscara
User Researcher
See more our similar works
Looking for ways to transforming your business?
Get in touch with us!