Designing an E-commerce Product Strategy for Rural
Project Duration
2 months
Project Location
Jambi, Manado, Yogyakarta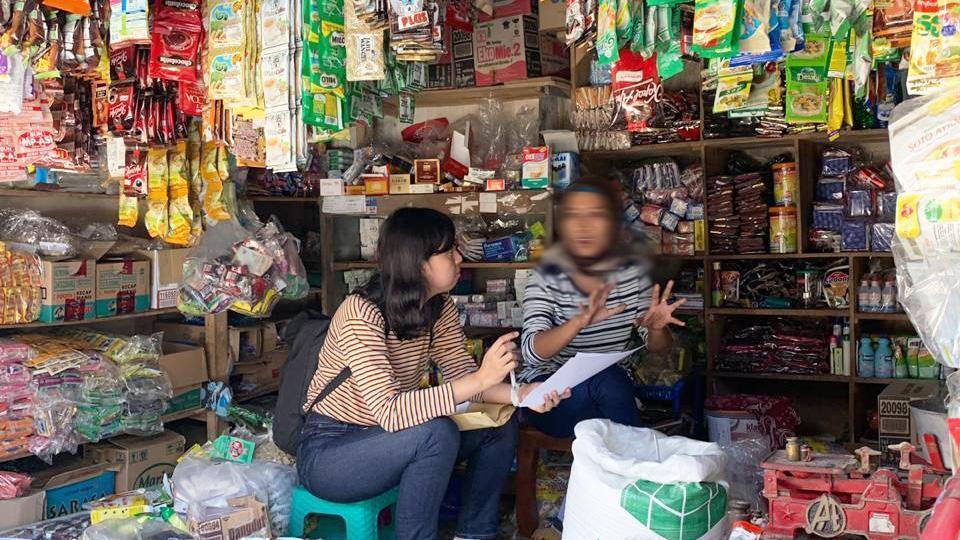 Project Duration
2 months
Project Location
Jambi, Manado, Yogyakarta
We engaged with a new startup to enter the e-commerce market targeting rural areas in Indonesia. Since it was still at the beginning of the development, our biggest challenge was defining the target customers and product strategy to have the right angle for the rural market.
Within two rounds of research, we helped the client develop a clear strategy of value proposition, product offering, customer experience, and product roadmap to enter the market confidently.
We need to understand our users better to define the go-to-market strategy. The explorations that have been done aren't targeting only the store owners but also other stakeholders, like suppliers, logistics, and also the BUMDes (village apparatus). Based on those explorations we have gained a deeper understanding of the whole ecosystem. Our works aren't limited to the initial discovery only. We also did service evaluation by visiting areas in Central Java with different types of local merchants. This evaluation helps us to uncover a holistic service journey that can be improved and implemented into e-commerce product transformation.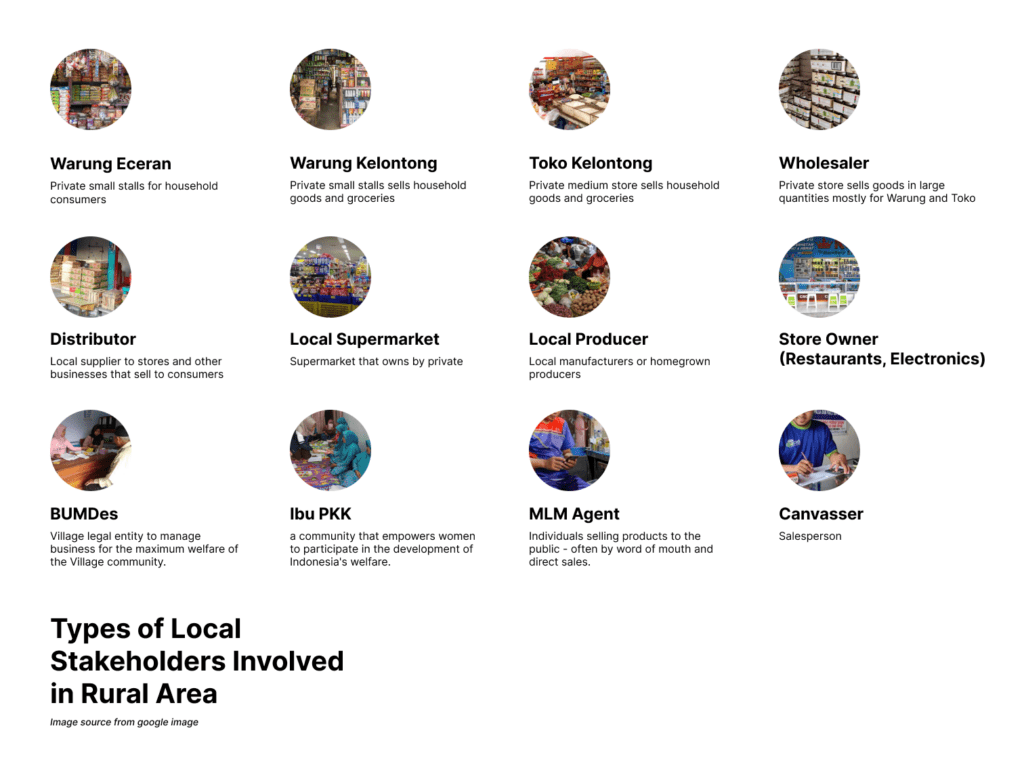 Exploratory Research
We conducted IDI and intercepts with different stakeholders and business scales in 20 locations from Jambi, North Sulawesi, and Central Java. They range from small, medium, and big resellers. This field research goal is to understand the full ecosystem's needs and pain points.
Service Evaluation
In this phase, we focus on the service evaluation and identifying improvement areas. We did immersive research in four regions in central Java by interviewing the stakeholders, going to the store, doing home visits, field observations, and intercepts.
Intercept and in-depth-interview with respondents
Targeting the rural market would be challenging, especially if the products heavily rely on digital. Here are some of the insights that we've captured from our research:
Physical touchpoints and offline relationships are essential to bridge the interaction. The existing user journey has been developed for a long time and is primarily offline. Hence, the product can't apply fully digital experience and touchpoints instantly.
Trust is built over time. Trust is earned. Familiar faces are needed, and past bad experiences set their trust. In this service journey, reliable agents, stock availability, and straightforward legal entities greatly influence customer trust.
The product should build simple and practical over users' existing habits. Their day has always been packed with warung/ shop routines, and they are served by sales which come directly to the shops. They don't have time or motivation to learn new things that add more complexities to their current habits.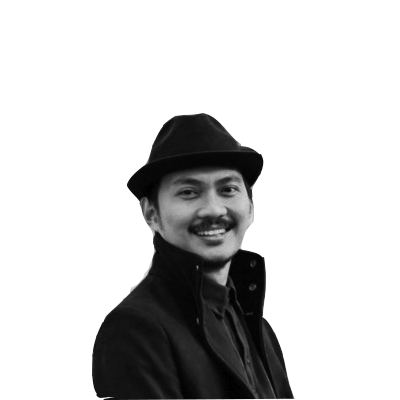 Mateus Situmorang
Interaction Designer

Satia Putra
User Researcher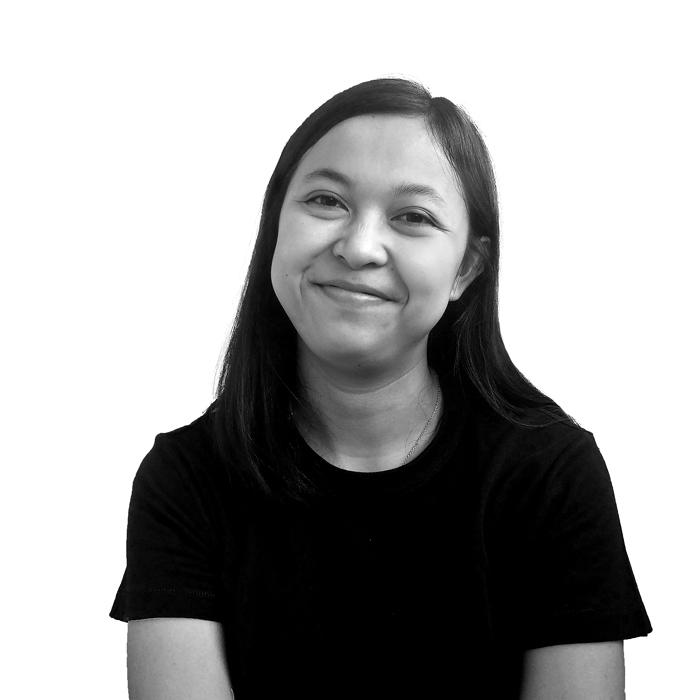 Anindya Fitrianti
User Researcher
See more our similar works
Looking for ways to transforming your business?
Get in touch with us!